Highrock West Project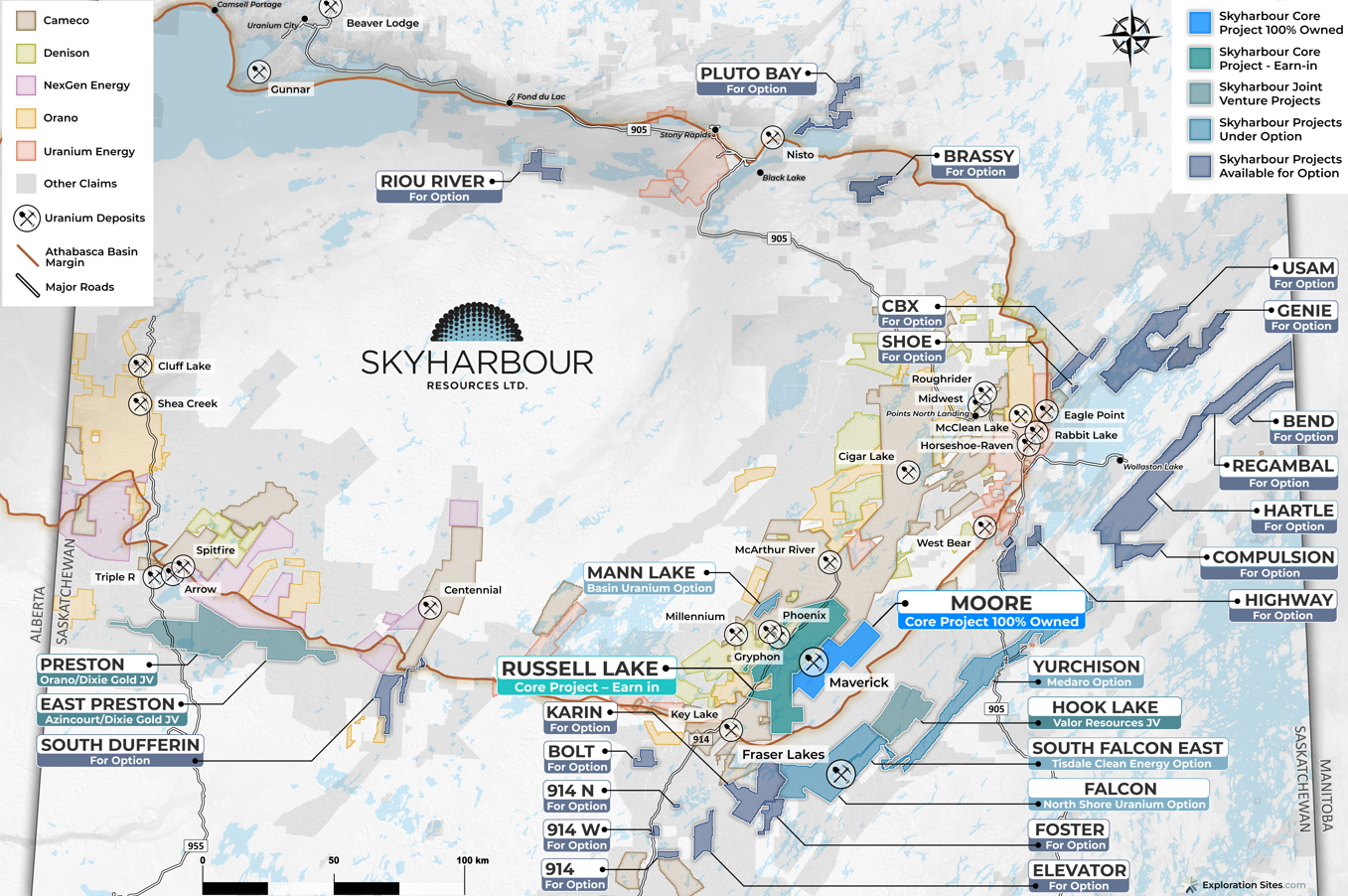 The Highrock West project consists of 1 claim covering 2028 ha located about 22 km south of the Key Lake Mine and 23 km east of Highway 914. Historical geological mapping in the project area shown that it is underlain by prospective Wollaston Supergroup metasedimentary rocks (predominantly pelitic to semipelitic gneisses with some meta-arkose to psammitic gneiss) and Archean felsic gneisses. Like the Highway and Highrock East projects, Highrock West is not currently covered by the Athabasca Basin, but is believed to have been under sandstone cover in the past, suggesting the project is prospective for basement-hosted unconformity-related uranium.
The project has seen a limited amount of historical work that took place between 1969 and 1979, including airborne EM, magnetics, and radiometric surveys, lake water and sediment sampling, prospecting, geological mapping, till sampling, and ground-truthing of airborne anomalies. Some minor EM anomalies on the property were noted in the historical airborne EM results, but they were ignored in favor of stronger EM anomalies elsewhere in the surveyed areas. Additional prospecting took place in a small portion of the property in 2008 but no samples were taken; the project has otherwise seen no exploration since 1979.
Highrock West Project Map:
https://www.skyharbourltd.com/_resources/images/SKY-HIGHROCK.jpg *Please contact Aramcharan@sentinelmarket.com for additional information regarding the project available for option.